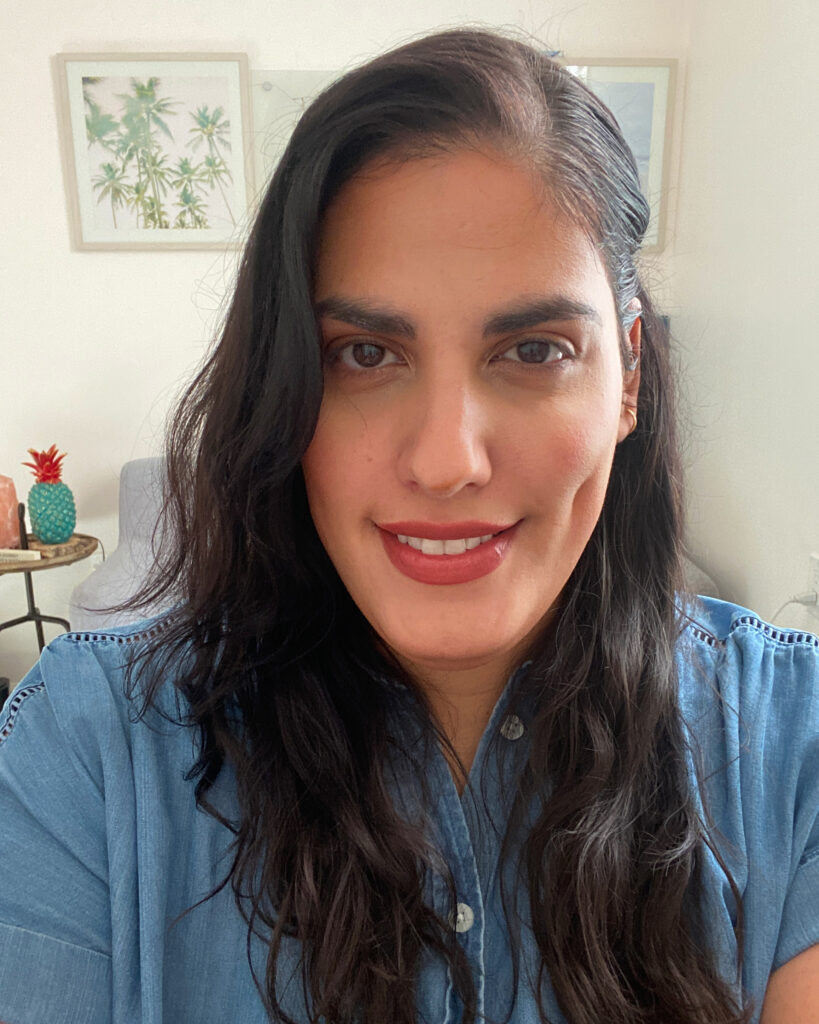 How I Can Help:
Psychotherapy
I have a private practice in Midtown Manhattan. I am Licensed in both NY and NJ. and work with a lot of clients who would say, "Everyone thinks I have my shit together, and believe me, I don't! A lot of us present well to others, but inside we are struggling quietly.
These days with social media everyone's lives are looking amazing with at least 5 passions thriving simultaneously. The carefully crafted pictures are not as genuine as we would like. In reality we are dealing with high work demands, family pressures, and complicated relationships so it is hard not to feel like an imposter. 
With expertise in treating Anxiety, Depression, Bi-polar, ADHD and relationship issues, I have developed a specialized niche in working with individuals with these often-co-occurring challenges. Using Cognitive Behavior Therapy, Self-Compassion and Mindfulness strategies I will help you develop an action plan to move forward, reduce feelings of isolation and have a meaningful successful life. 
Life Coaching
Did you recently move and are having a hard time adjusting? Do you feel like you lack meaningful relationships with people that you care about? Are you having trouble moving forward after a breakup or a loss? Are you feeling a lack of passion in life? Have you noticed that your shopping is out of control and is having negative consequences in your life? Are you having trouble finding a career that you are passionate about?
If you said yes to any of these questions, then life coaching is for you. Coaching benefits clients who are not looking to work on trauma but are looking to feel in control of their lives.
If you feel you are not living your best life, find yourself hardly every saying "NO" to others and "Yes" to yourself, then contact me so we can set up an individualized coaching plan to start living a happy and most importantly an authentic life.
Telehealth
Telehealth sessions are now the modern therapy wave as many of us have such busy lives, that we are just trying to keep up! I started to conduct an online practice in addition to my office once I realized that many clients have demanding jobs and traveling schedules. Now that COVID has really shifted our lives, I am 100 telehealth at this time. I hope to work a hybrid model with both in person and telehealth session in the near future.
It is important to find ways to keep our mental health a priority. Being "Too Busy" is not an option, contact me today for telehealth psychotherapy or Life/Relationship coaching.
Relationship Coaching
Anything worth keeping is hard work.
Solution-Focused Counseling: Learn effective communication, conflict resolution & interpersonal skills to rebuild your relationships. Work through infidelity, divorce, fighting, dating and family issues.
I approach all clients with a goal-oriented style that teaches you the skills & techniques to help live the life you want with healthier relationships and boundaries.
Meet Monique
Hi, my name is Monique. I was born and raised in Brooklyn, NY so I would say that I am definitely a modern city girl. I am a contemporary therapist who believes in a judgement free zone.
We have enough judgment in our lives, this is the one place it does not exist. I bring warmth, sensitivity & a strong sense of humor. I am deeply invested in my client's progress, and I take the time to highlight and build upon one's strengths. After all, we don't need help highlighting our weakness as unfortunately we are reminded of them daily.
My purpose is to support you unconditionally, teach you coping skills on how to control your anxiety, stress, and sadness all on your own to feel happiness. I am passionate about the work that my client's and I do together. I help individuals develop insight into their interpersonal patterns and internal conflicts.
With over 13 years of clinical experience, I have really learned how to tune into the individuality of my clients and have developed an eclectic approach that allows me to pull tools from many different therapeutic approaches. I bring a collaborate solution focused and CBT approach. The main focus in my therapy is to build measurable, actionable change in your life. We do that by identifying the negative thoughts that are maintaining your unhealthy cyclical behaviors. In other words, undo 'bad' habits and create new habits that bring you positive responses, healthier relationships, and improved moods. My ultimate goal is to learn these techniques together so that you can maintain your improved lifestyle and these tools move from a habit to just your natural, healthier self.
Most importantly, I live for my work, and I am invested in my client's process. I am so thankful to be allowed to join my clients on their individual journeys.